4 GIS Solutions Mapping the World to Change the World
Each year, the Esri User Conference brings together thousands of users of geographic information systems (GIS) technology to learn more about how GIS is creating new avenues to solve problems and develop shared understandings of our world. The 2023 Conference, which took place from July 10 through 14 in San Diego, was no exception, with over 18,000 professionals, students, and leaders from across all industries and fields gathering in-person to hear from speakers like legendary primatologist Jane Goodall, National Geographic Society Chief Education Officer Dr. Deborah R. Grayson, and National Oceanic and Atmospheric Administration (NOAA) Administrator Richard W. Spinrad, Ph.D. — not to mention over 600 sessions and presentations.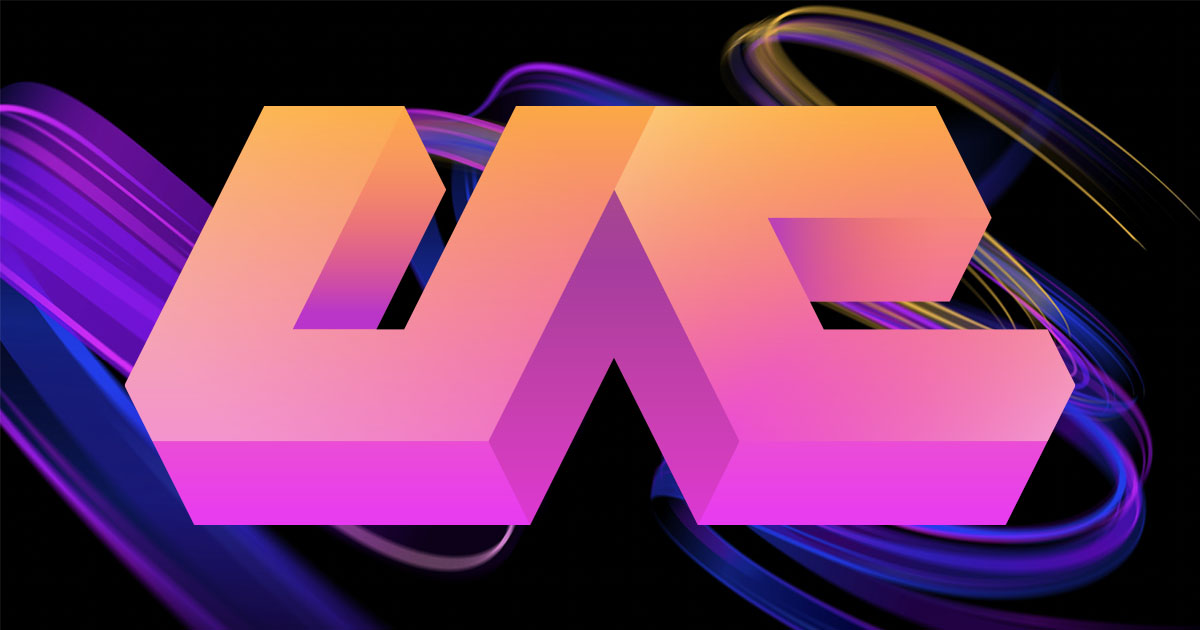 In his opening remarks, Esri President Jack Dangermond celebrated GIS' potential to "create the world you want to see." Speaking on the breadth of the impact of those in attendance, Dangermond said: "My conclusion is that you're working on just about every issue we're facing as a human species." To prove it, he showed dozens of examples of maps submitted by organizations using Esri in industries and sectors including conservation, human services, healthcare, energy, economic development, and national security.
Together, these examples tell a rich story about the power and versatility of GIS. We've compiled four that showcase some of the most important trends and developments in how GIS is being used today to support informed decision-making and action around the world.
1.
Climate Mapping for Resilience and Adaptation
The US Climate Resilience Toolkit is an inter-agency initiative of the United States government; its Climate Mapping for Resilience and Adaptation (CMRA) is an assessment tool that documents climate hazards around the country in real-time, and projects future climate conditions deep into the 21st century. Built on a variety of federal information products, the map-based tool is designed to support local climate resilience action — and cities, states, and businesses have made use of it to take action and build local resilience.
The CMRA is an example of how open access to data democratizes the power to act and make meaningful change.
2. Digital Twins in Hong Kong, Barcelona, and Los Angeles
Digital twins, or virtual models representing visual objects, have existed for over 20 years in the manufacturing sector, where they're used to support more effective research and development and more efficient process design.
The next frontier for digital twins is GIS. Cities like Hong Kong and Barcelona are developing complex digital replicas as urban planning tools. Barcelona's digital twin, powered by the MareNostrum supercomputer, will analyze infrastructure and activity in the city to simulate the effects of proposed policy, potentially taking the guesswork out of city planning. The city hopes a digital twin will enable it to become a "15-minute city," in which residents can reach necessary services within a 15-minute walk or bike ride from their home.
The advancement of living digital twins showcases the fast, ongoing improvement of 3D capabilities in ArcGIS. Beyond that, they illustrate the possibilities GIS holds for improving all of our lives in real, tangible ways.
3. Predictive Wildfire Modeling
Another novel real-world application of GIS touted in the plenary session came from CALFIRE's Office of Wildfire Technology Research and Development, which collaborates with a variety of public, private, and non-profit companies to fight fire with innovative technology.
One such company, Technosylva, brings together Esri GIS with decades of wildfire experience for a suite of wildfire management solutions. Their Wildfire Analyst looks to weather forecasts to simulate potential wildfire spread and predict risk, all in real time.
This is just one example of how GIS can not only map the world as it is, but, with a boost from machine learning, can map the world as it may become — allowing for proactive decision-making when every minute counts.
4. Automated Detection of Battle Damage in Unstructured Data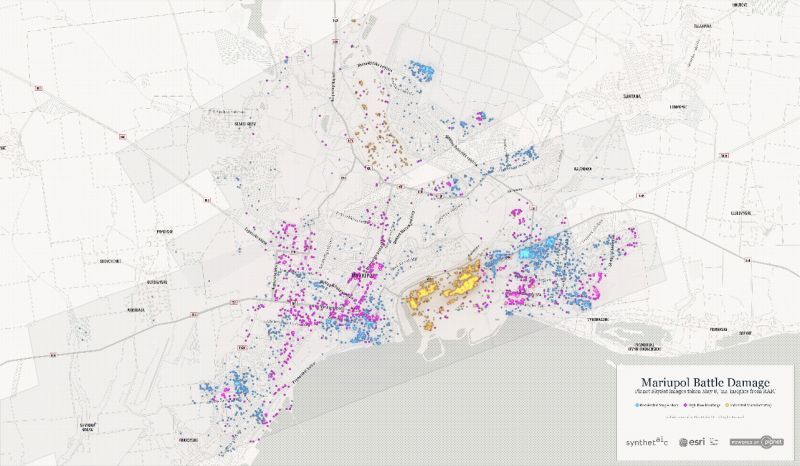 A map contributed by Synthetaic , of battle damage in Mariupol, Ukraine, was featured in the plenary session. The map, which classifies damaged buildings as residential single-story, high-rise, or industrial manufacturing buildings, was built in just 15 minutes using RAIC.
After ingesting unlabeled Planet imagery of Mariupol, RAIC was prompted by a click on a single example of a destroyed home to search for all other matching objects in the dataset. AI is revolutionizing the geospatial field by unlocking data's full potential to generate insights. RAIC is unique in the marketplace for its ability to analyze satellite imagery without data labelling or pre-built models, allowing it to perform analysis in minutes that may have otherwise taken months.
Final thoughts
The future of GIS is bright. As new technologies make it easier than ever to access, integrate, and analyze geospatial data, its value across industries will continue to be explored and mined for exciting new uses. As we move forward, harnessing the power of GIS and leveraging its capabilities will enable us to make informed decisions, drive positive change, and create a better future for all. The possibilities are endless, and the impact of GIS will undoubtedly continue to expand across industries, shaping a more connected and sustainable world.
Our time at the 2023 Esri User Conference reinforced the fact that Synthetaic's RAIC is delivering the valuable insights that organizations need to gain a first-to-know advantage to drive smart decision-making. Contact us today to discuss your visual data insights challenges and how we can solve them together.